WHO WE ARE?
Damian Wicher:
graduated from Cracow University of Economics: completed bachelor and master studies at the Faculty of Management with specialization in Accounting and Controlling.
He completed his internship in a tax office in Kraków, where he assisted in preparing business activity statements using simplified form of taxation. During studies he started working in an accounting office where he worked as an independent accountant providing services to companies. Having obtained second degree certificate, he is qualified Independent Accountant – Accounting Specialist in the Accountants Association in Poland (Kraków branch). Currently, he is in the process of obtaining qualifications of a Chief Accountant (third degree certificate).
He is interested in managerial accounting, particularly in cost accounting for businesses.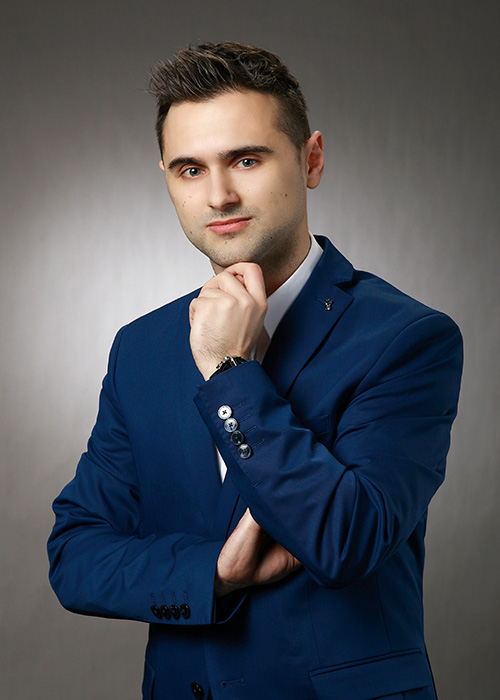 SEE FULL OFFER DETAILS:
keeping register of business operations for VAT and flat-rate income tax
keeping fixed assets accounts
drafting VAT, VAT-UE, SAF-T (JPK) statements and submitting them the to the relevant Tax Office (Urząd Skarbowy)
drafting annual tax statement on an income generated in a given financial year
Prices for our services are individually negotiated with the Client and are affected by:
- type of record kept for the Client
- amount and complexity of accounting documents provided in a given month.
EXEMPLARY PRICES:
NET prices in PLN
Revenue and expense ledger
Lump-sum tax on registered income without deductible costs
CONTACT FORM
[contact-form-7 id="128" title="contact EMAIL"]